Los Angeles Heating and Air Conditioning Services
With over 20 years of experience, Universal Heating & Air will be there to meet any of your HVAC needs.
Our highly professional team of HVAC contractors can handle any type of HVAC-related repair and maintenance.
Including air conditioning and furnace repair and maintenance, water heater repair and maintenance, and so much more.
Google Certified for Home & Business Services
We are Google Certified for Home and Business Services in the LA area.
What does this mean? It means that our great service is provided by background-checked, drug-tested, and highly experienced technicians in their chosen fields.
Plus, all our technicians are licensed, certified, and insured to work on your HVAC system whether you reside in San Fernando Valley or Orange County.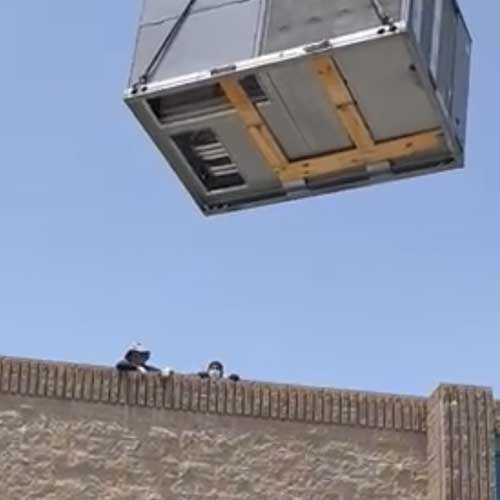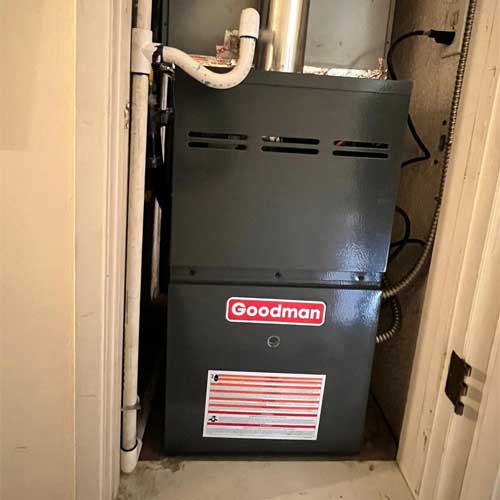 Full-Service HVAC Company Serving LA County
Los Angeles homeowners have relied on the fantastic service provided by Universal Heating for several reasons.
In addition to providing you with unmatched customer service, we can repair and create a regular maintenance program for all the components in your HVAC system.
Air Conditioning Service in Los Angeles
Living in sunny Southern California, you know how important it is to have a functional air-conditioning system.
At Universal, we are certified, and our technicians are trained to handle any variety of air conditioning installations.
Air Conditioning Installation
A popular option for cooling your Los Angeles property throughout the year, a central air conditioning system is a whole-house option that works by circulating cooled air through a system of registers and ductwork.
There are two different varieties of central air conditioner systems to choose from:
Split-system central air conditioner
Otherwise known as a direct expansion system, a split system features an evaporator that is installed inside your home and a condenser outside.
This is an excellent option for anyone who already has a furnace installed in the house.
Packaged central air conditioning system
A packaged central air system is the better option if you do not have a furnace.
All the major components, including the condenser, evaporator, and compressor, are housed in a metal box that is located outdoors.
A ductless mini-split installation is an excellent option if you do not have existing ductwork installed on your property.
Many homeowners install mini-split systems in their garage or attic space.
These units typically require less routine maintenance, are energy efficient, and can help you save money on your utility bills.
Cooling your apartment or single room in your home does not need to cost a small fortune.
Window-mounted AC units are simple, cost-effective, and like mini-split systems, require very little regular maintenance.
As the name of the product suggests, a roof-mounted A/C unit is an excellent option for customers with limited backyard space.
Roof-mounted units are available in both ductless and ducted models.
The nature of the unit means that professional HVAC contractors should always handle this HVAC installation.
A superb all-in-one option for Los Angeles, CA, homeowners, heat pumps provide cooling air in the summer and heat in the winter.
Heat pumps use a small reversing valve that changes the flow of the unit's refrigerant to either heat or cool the home.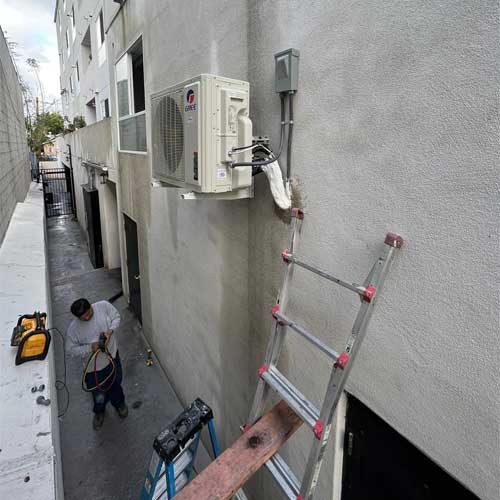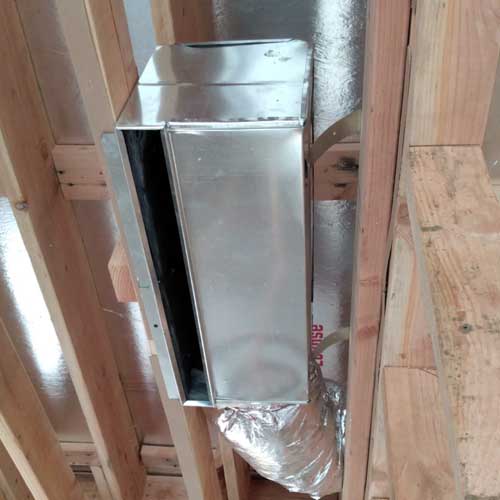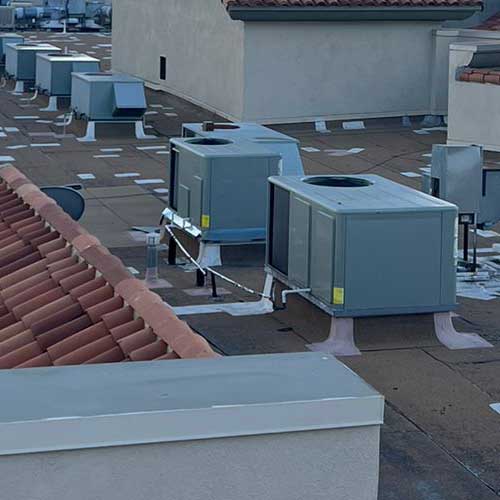 In addition to installing a new unit on your property, our team can fix your broken AC unit.
Whether your system has a refrigerant leak, is blowing warm air, is working intermittently, or not working at all, we can help you stay cool by providing a wide variety of air conditioning repair solutions.
Air Conditioning Maintenance
The best way to ensure your air conditioner is working correctly when you need it the most is through proper HVAC maintenance.
Our HVAC contractor in Los Angeles, CA, will check each and every component to ensure they are clean and functional.
Los Angeles Heating Services
Our Los Angeles-based crew specializes in HVAC repair, including heating repairs.
The HVAC technician can promptly diagnose and repair the issue, from damaged or clogged air filters to a faulty ignition switch.
No matter what type of system you want installed in your home, our team of outstanding technicians can provide you with service today.
We can install heat pumps, traditional furnaces, and energy-efficient equipment to reduce your energy bill drastically.
We also offer financing on all our HVAC systems.
Our Los Angeles-based crew specializes in HVAC repair, including heating repairs.
The HVAC technician can promptly diagnose and repair the issue, from damaged or clogged air filters to a faulty ignition switch.
In addition to a heater repair, we can create a heater maintenance plan to ensure your heater works properly on a chilly Los Angeles, CA, evening.
A yearly tune-up can help prevent HVAC problems from becoming a major catastrophe and can save money on your overall heating costs.
Hot Water Heater Tank Services
Need a new water heater but aren't sure which system and manufacturer to purchase?
The Universal Heating & Air services team in Los Angeles can provide you with a free estimate and help you find the most energy-efficient unit for your home.
Water Heaters Installation
In addition to a traditional tank water heater, we can install a state-of-the-art tankless water heater system in your home.
Our team can help you determine the ideal equipment for your needs, family, and budget.
Your water heater is typically not something most homeowners think about until there is a problem.
Our technicians can accurately and quickly determine why your water heater isn't working correctly and fix it immediately.
What is the best way to prevent a cold shower in the morning? Regular water heater maintenance.
Our HVAC company can inspect your water heater regularly to ensure it is working properly and avoid a small problem from becoming a major catastrophe.
Los Angeles Insulation Services
In addition to several HVAC services, the team at Universal can install or upgrade the insulation in your home.
Exterior wall insulation acts like a barrier between your family in the elements.
Adding insulation to your outer walls can help lower energy costs while keeping your home cooler in the summer and warmer in winter.
The ductwork running through your home can be improved by adding simple insulation.
The insulation helps prevent warm and cool air from leaching out of the aluminum ductwork, which can significantly improve the overall efficiency of your HVAC system.
Having trouble cooling your home in the summer and creating a warm house in the winter?
The issue might be insufficient crawl space insulations. After a thorough inspection, we can help you determine the best insulation option for your crawl space.
Much like the crawl space, the insulation in your attic is an often-overlooked piece of the heating and cooling puzzle.
Upgrading your attic insulation can help regulate the temperatures throughout your home, saving you money on your monthly cooling and heating bills.
Air Quality Services for Homeowners in Los Angeles
It is critical to improving your home's indoor air quality when living in Los Angeles, California, where there is notoriously poor outdoor air quality.
We can walk you through every step of monitoring and improving your home's air quality.
The first step is an air quality assessment.
Our indoor air quality services will use top-of-the-line equipment to test for the presence of mold, allergens, formaldehyde, and organic vapors in your home.
Just like your HVAC system, the air quality in your home sometimes requires a tune-up.
We can install an air cleaner system that can significantly improve your home's indoor air quality.
This is vital if any of your family members suffer from asthma or seasonal allergies.
The presence of allergens, including pet dander, dust, pollen, insect detritus, and dust mites, inside your air ducts can drastically impact your home's air quality.
Regular cleaning can help eliminate these allergens, which can help your family breathe easier.
Proper air duct sealing can prevent outdoor allergens from entering your air ducts.
This simple service can help dramatically improve the quality of the air your family breathes each day.
Our HVAC Services for Businesses in Los Angeles, CA
Commercial Air Conditioning Services
Air Conditioning System Installation
Need a new HVAC system to handle your massive commercial structure?
We can help you determine the ideal system for your company's needs and budget, whether that is multiple mini-split systems or a central A/C.
Unlike other HVAC services in Los Angeles, we can provide you with commercial AC repair and cooling services.
These repairs can help ensure your clients and staff remain comfortable, even during the hottest LA summers.
Our cost-effective maintenance plans are one of our most popular services in Los Angeles amongst large and small business owners.
One of our HVAC technicians will thoroughly inspect every component to ensure each is working correctly and efficiently.
Commercial Heating Services
Ready to upgrade the furnace in your Southern California commercial property?
We can help you determine the ideal unit for your heating needs.
The team at Universal Heating & Air only installs the top brands in the furnace and HVAC industry.
In addition to AC repair, one of our outstanding technicians can also repair every component of your HVAC unit, including the furnace, to maintain a warm home.
There is no repair, big or small our team can't handle.
Annual Maintenance Furnace Service
Much like your home's A/C unit, it is critical to schedule maintenance yearly.
Proper maintenance of your residential or commercial furnace can help prevent a service call in the future.
Universal's HVAC Financing Options
We understand that purchasing a new HVAC system for your home or commercial property is a significant investment and a top priority.
That's why we offer various solutions for financing HVAC repair or replacement in Los Angeles, California.
We can help you explore your options and choose one that meets your needs and budget.
Contact the Best Cooling & Heating Services in Los Angeles!
At Universal Heating & Air, customer satisfaction and great customer service are our top priorities.
If you are ready to schedule any HVAC services in Los Angeles, don't hesitate to give us a call today at (323) 763-5777 to request service!